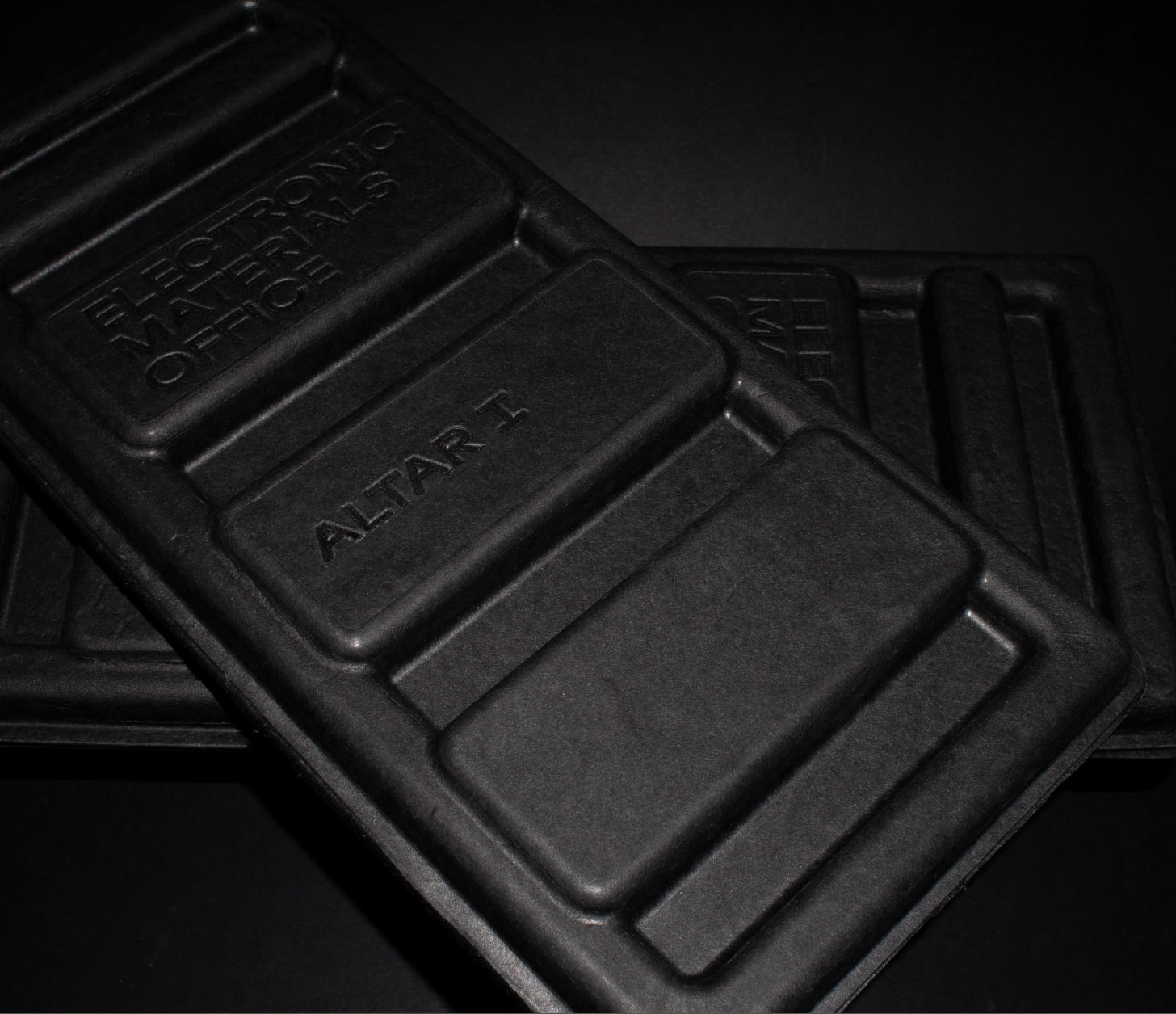 Filed under:
PROGRESS REPORT
Altar I August 2023 progress report
Published 25 August 2023 at 17:00BST
Huge progress has been made on Altar I since the previous progress report. We're now at the stage of ironing out fine details in anticipation of bulk buying parts.
In summary: Packaging is nearly complete, the injection moulding tooling process is underway, firmware and battery life have been improved. Plus we've begun the compliance journey, the Altar I field manual is in progress, and the LED light guide has been redesigned.
Packaging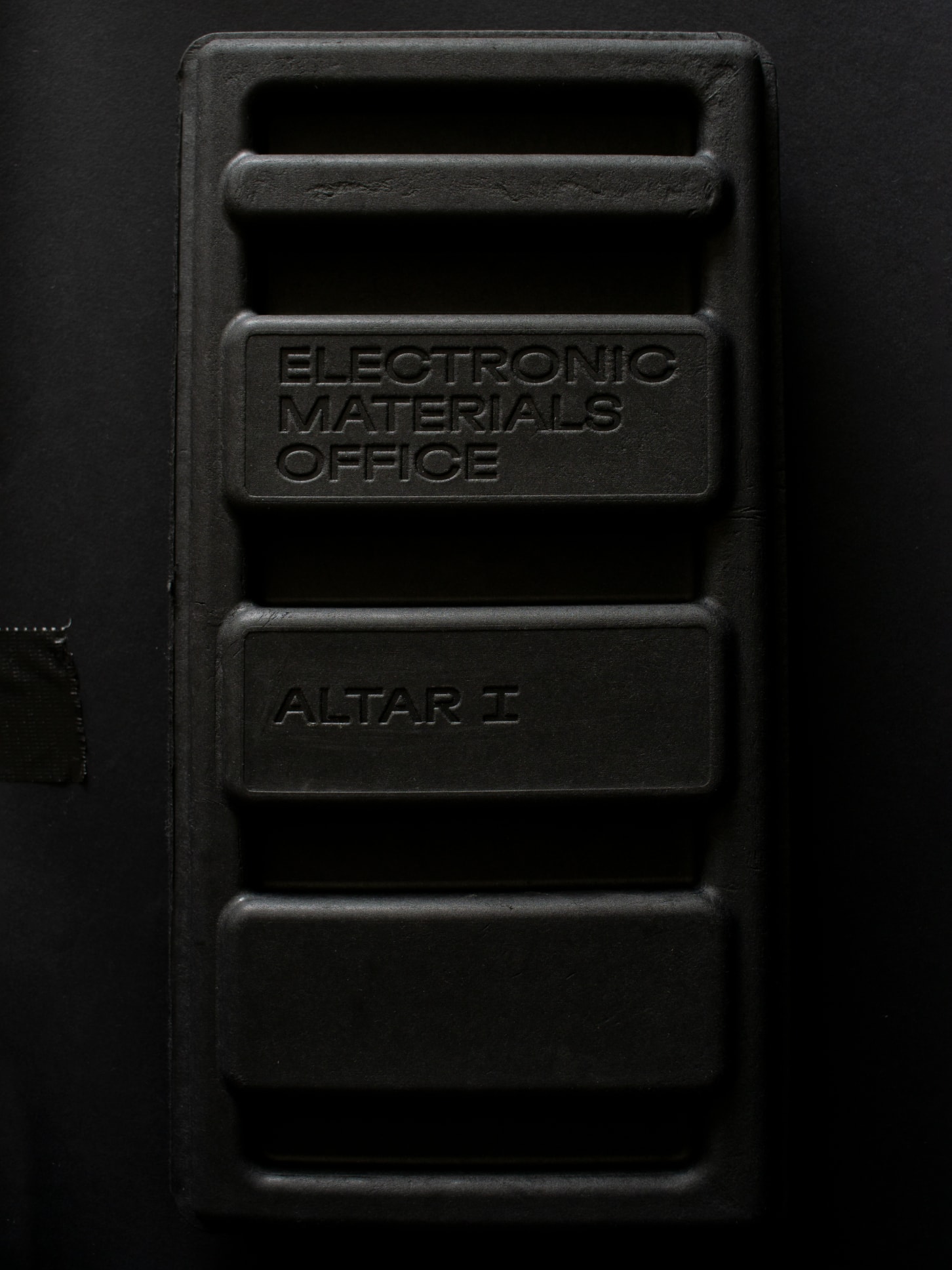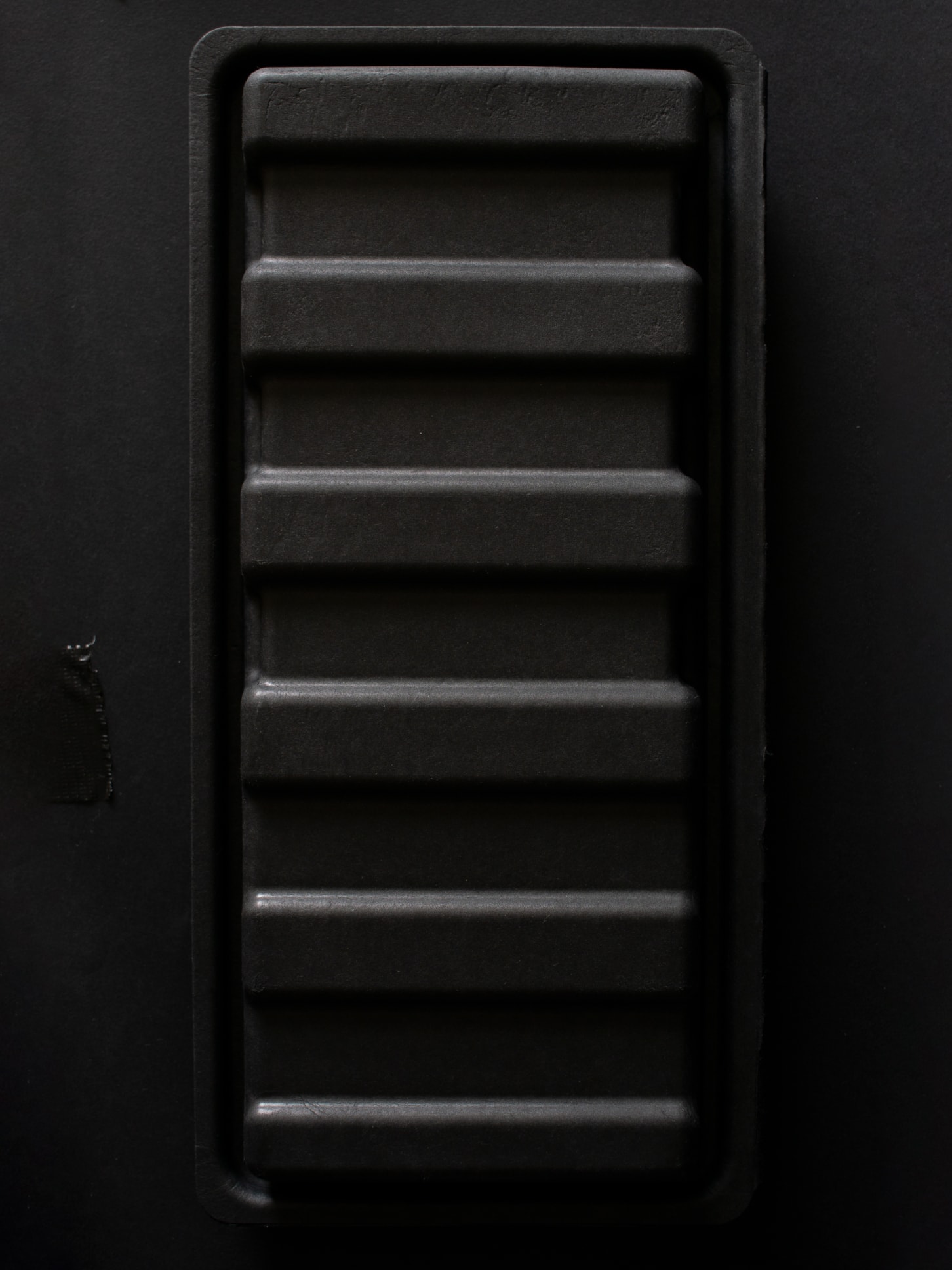 Final samples for the clamshell container have arrived. As discussed in the previous report, the packaging is made from sugarcane pulp and is fully biodegradable and recyclable. It's designed to protect Altar I in transit while minimising both physical and carbon footprints. The container is ready for production.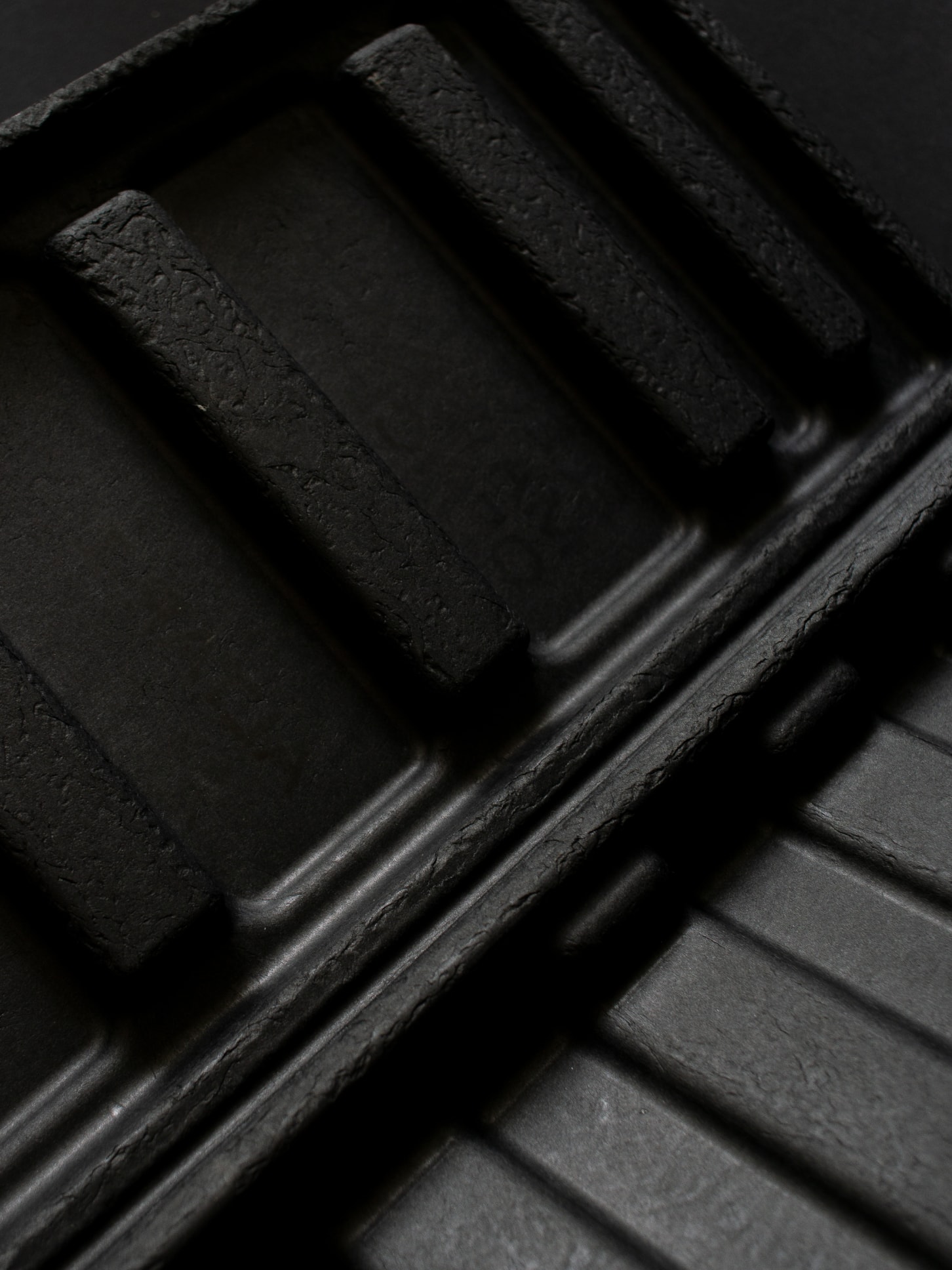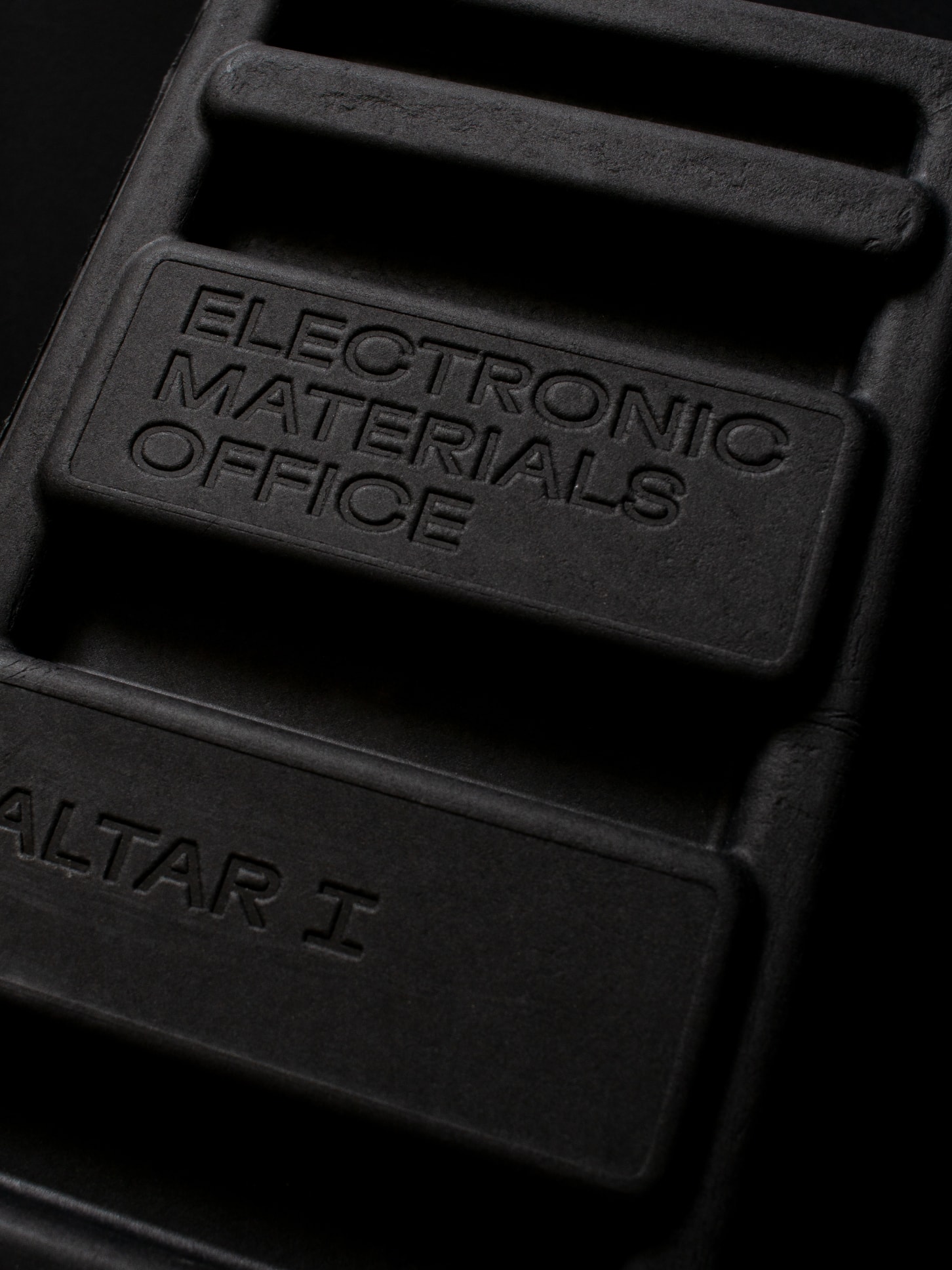 Altar I also comes enveloped in a paper wrap to protect it from scratches in transit. This wrap has also been finalised and approved and is ready for production.
We're exploring an alternative design for the shipping box to ensure safety in transit, and it should be finalised soon.
The unboxing experience is now complete. What you see here is very close to what customers will experience when they open their Altar I box.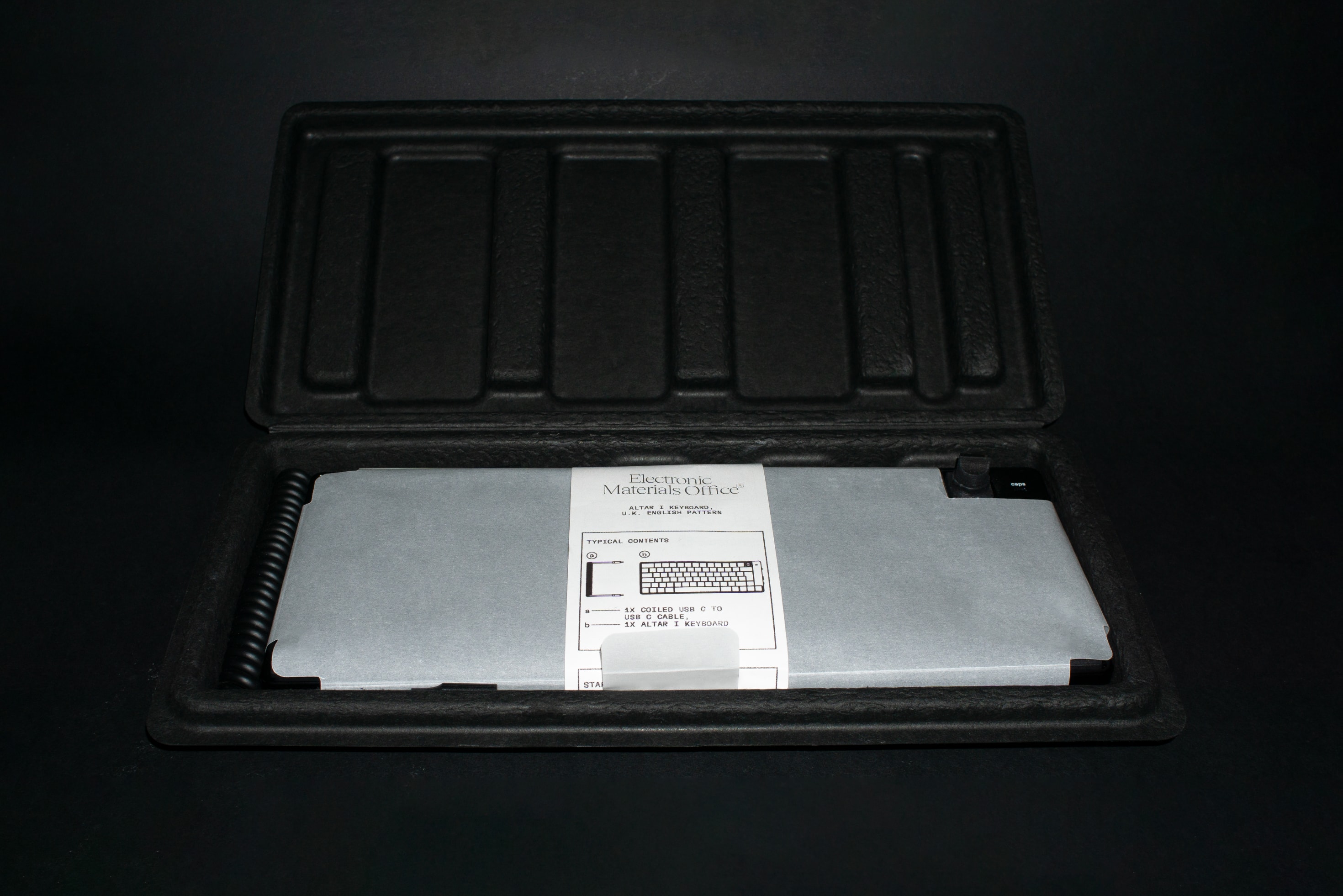 Injection moulding
The process of creating moulds for injection moulding (known as "hard tooling") is underway. This is the most critical area of work for Altar I. It is also, by far, the most capital intensive part of developing Altar I. We're hoping to receive the first samples in the next couple of weeks.
Some minor revisions were made to larger parts to optimise for injection moulding. If parts are too thick or thin it can result in visual defects. These changes are designed to prevent this and consist of removing material from thick areas. Note that these changes are not visible unless the device is disassembled.
Firmware
The final firmware bug we talked about in the previous update has now been fixed and we've moved on to making quality of life improvements.
We've added a "deep sleep" mode for the keyboard which activates after two hours of inactivity. In this mode Altar I disconnects from Bluetooth, and can be woken up by pressing any key — it usually takes 2-3 seconds to wake up. This helps preserve battery life when you're not using the keyboard.
Bluetooth signal strength has also been improved. There were no particular issues with this before, but we have managed to achieve a stronger connection nonetheless.
We also believe we have identified a path to further improving battery life, but this requires further investigation. More on this in the next progress report.
Compliance + regulatory
It's now time to begin the regulatory and compliance journey in earnest. As part of this we've started talking to test labs and are in the process of choosing one. We've also identified all the applicable regulations we'll need to adhere to.
Already we are aware that a minor PCB revision is required to satisfy a battery regulation. Some tweaks to labels and text on the back of the device and in the field manual are also required.
The primary area of concern with a device like Altar I is the kind of radio frequency emissions it radiates. In theory Altar I should pass these tests easily but we won't know for certain until it's in an anechoic chamber and measured. In any case, a lot of paperwork awaits us over the next few weeks.
Altar I field manual
The Altar I field manual is currently being written. There will be two parts to this: a truncated manual that ships in the box, and a more detailed online manual.
The printed manual takes the form of a receipt and will be included in the box. It is printed on phenol-free thermal paper, meaning the paper is free from the chemicals that make most receipts non-recyclable and toxic — ours is fully recyclable.
The online version of the field manual is currently being designed. Once it is finalised, it will be published and circulated online.
Hardware updates
We're at the stage of only very minor hardware changes being possible. One change has been made: The LED light pipe, which guides light from the LED on the circuit board to the caps lock cutout on the surface of the enclosure, has been redesigned.
Previously this was a simple push fit design but this wasn't working as intended in prototypes. Instead the light guide now screws in to the enclosure from the inside (also known as "panel mount"). This is easier to assemble and less susceptible to issues during assembly. However it does require two new tapped holes on the interior of the enclosure.
Assembly
Assembling Altar I requires several kinds of adhesives and tapes. We've been consulting with 3M and other experts on the kinds of adhesives best suited to Altar I, and have been testing them out.
This is a small but important detail, and critical when it comes to longevity (we don't want the feet of the keyboard falling off). We believe we have found the adhesives that will be used in final assembly.
What's next
While we wait for injection moulding samples, we've got plenty to keep us busy. The main priority is continuing the compliance process and fixing any issues that come up. Aside from that we'll begin bulk ordering certain parts (batteries, switches, packaging, screws, etc.) and we'll also continue working on the field manual. We'll also be dialling in battery life improvements on the firmware front.